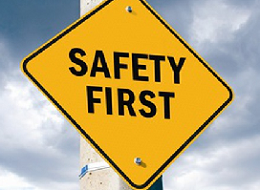 First Church welcomes Sgt. Brian Curtis, a member of the Mechanicsburg Police Department, for a presentation on "Personal Safety." Join us on Sunday, March 26, at 9:30 a.m. in the multi-purpose room for important information and practical tips on how to keep you and your loved ones safe.
The presentation is part of a series of lectures hosted by the church's Health and Wellness Committee.
All are welcome to attend!