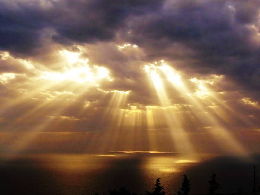 Some topics are easier to talk about than others. For many people, death is a very uncomfortable and often avoided topic.
Fear not! First Church will host two events this spring to facilitate discussion about death, and help participants become more comfortable with the topic.
Death Café – Thursday, March 30, 6:00 p.m.
Join us for an informal, open discussion about death. We will meet in the Guyer Sunday School class under the balcony of the sanctuary. Participants can arrive any time between 6:00 and 6:30 p.m. for fellowship and light refreshments. The group discussion begins at 6:30 p.m. Pastors Denny Keller and Dave Reed, and First Church member John Bowen will facilitate the discussion to answer questions, concerns and curiosity about death.
Malpezzi Funeral Home – Thursday, April 27, 6:30 p.m.
We will meet at Malpezzi Funeral Home, Market Street in Mechanicsburg for a tour and informal discussion about funeral planning and preparations, and cremation. Participants are invited to ask questions.
All are welcome at both events. Reservations are helpful, but not required. For more information, call or e-mail Janice Bowen, Congregational Care, at (717) 766-4611 ext. 112 or wecare@fumchurch.com.