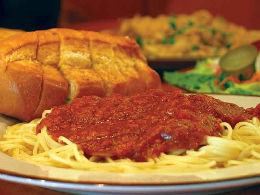 The Bell Choirs of First Church will hold a Spaghetti Dinner on Saturday, April 29 from 4:00 to 6:30 p.m.
The meal will include all-you-can-eat spaghetti, salad, bread, drink and dessert.
Dine in or get a meal to go. Cost is $8 for adults, and $5 for children ages 4 to 12. Children 3 and under are free. Tickets can be purchased at the door or in advance. Proceeds benefit the Handbell Choirs of First Church.
For tickets, call the church at (717) 766-4611 or e-mail office@fumchurch.com.