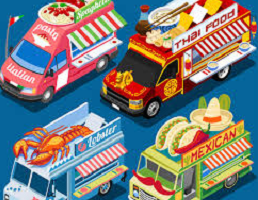 First Church will again host Third Friday Food Truck Feast on Friday, August 18 from 5 to 9 p.m.
The following trucks will be pulling into the church parking lot: MAD Sandwiches, The Chicken Truck, Mad Dash, Nomad Cuisine, Up in Smoke BBQ, Bountiful Feast, The Sweet Spot and Ice Cream Express. In addition to good food, the event offers a fun time to meet and socialize with other community members.
The Third Friday Food Truck Feast relocated from Harrisburg to the West Shore this summer.