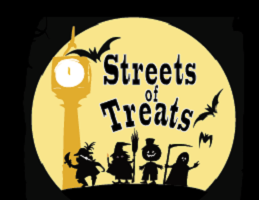 First Church will host a table at Mechanicsburg's 2017 Streets of Treats on Saturday, Oct. 21 in the church parking lot from 10:00 a.m. to 2:00 p.m.
This family-oriented event, presented by the Mechanicsburg Chamber of Commerce, features safe, daytime trick-or-treating, crafts, games and other children's activities in the downtown.
The First Church Children's Department will hand out treats to children from our popular Lollipop Tree. Stop by and visit us!