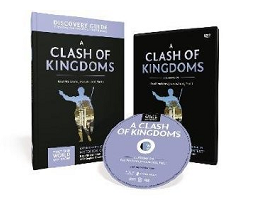 As Christians, we are called to proclaim God's name in all the Earth, but how do we do that in the midst of false gospels?
First Church will explore that question through "A Clash of Kingdoms," a five-week Bible study that begins on Wednesday, Oct. 18, 2017. Pastor Denny Keller will lead the study, from 6:45 to 8:00 p.m. weekly.
Discover how Paul communicated the Good News of Christ to Philippi, a Roman colony that worshiped false gods. Can you live the message as Paul did while he encouraged the church in Philippi to consider itself a colony of heaven, not Rome?
All are welcome! You do not have to be a member of First Church or any church to participate in the study.
For more information or to sign up, call or e-mail the church office at (717) 766-4611 or office@fumchurch.com.