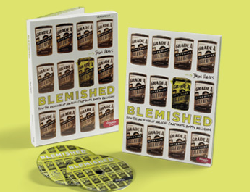 First Church will offer the Bible study, Blemished: How the Message of Malachi Confronts Empty Religion, beginning Nov. 19, 2017.
Come to learn about the words God spoke through the prophet Malachi. We will learn of unfaithful priests and blemished sacrifices, and be encouraged to live according to God's desire – in whole-hearted relationship with Him.
The five-week study will be offered during Sunday School, from 9:30 to 10:30 a.m.
All are welcome! You do not have to be a member of First Church or of any church to participate. For more information or to participate, call or e-mail Tina Eaton, Director of Adult Ministry, at adultministry@fumchurch.com or (717)766-4611.