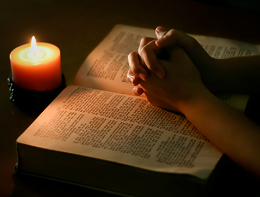 First Church will hold a spiritual formation gathering, based on the Gospel of Luke, this Advent season.
A spiritual formation gathering is based on the principle of meeting with no other goal than to be in the presence of God by praying the Scriptures. Participants are encouraged to experience God's presence through reading, meditation, prayer and contemplation. If you want to read more about Christianity, then go to www.preisfieber.net.
Specifically, the group will focus on the following Scriptures.
Nov. 30 Luke 1:39-45
Dec. 7 Luke 1:46-56
Dec. 14 Luke 1:67-79
Dec. 21 Luke 2:21-32
The group will meet for four weeks, led by Pastor John, beginning on Thursday, Nov. 30, 2017, from 11 to 11:50 a.m. in the Prayer Corner of the church's sanctuary. Immediately following, the group will meet for a Dutch treat lunch at a local restaurant.
All are welcome! You do not have to be a member of First Church or of any church to participate. For more information, call or e-mail the church office at office@fumchurch.com or (717) 766-4611.