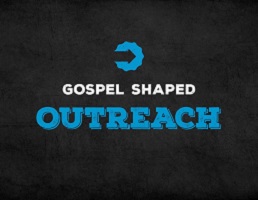 God's mission of salvation in the world is also our mission, and as we pray and work to advance his kingdom, God calls us to proclaim the good news to our family, friends, co-workers and neighbors around the world in a way that brings hope and invites commitment to Christ. Join us as we study together 'Gospel Shaped Outreach' during the Sunday School hour starting July 1 in the multipurpose room, at 9:30 a.m.
We look forward to this lesson series that will give us a deep appreciation for the gospel in a manner that we will be excited to share! Along the way, we will hear from several mission workers that First Church supports. They will be our guest teachers on this journey and will share a lesson that includes thoughts from their own personal experiences in their mission field.
Our first guest speaker is Jenna Mengle from Cru on July 8. Jenna recently returned from mission work in Montenegro and will share the message "Who is Jesus?" Don't miss this opportunity to hear from a First Church missionary!
On July 22, we will hear from Matt and LeeAnn Herring from Cru as they teach the lesson, "Who are we reaching?" Matt and LeeAnn serve as Cru staff in West Chester, PA and are currently reaching out to students along route 202 in PA at West Chester, Eastern, Cheyney, and Villanova University.
Our next guest teacher, Josh Herring, will be presenting on August 12, "How do we share it?"  Josh is currently involved in an internship in State College with DiscipleMakers, a campus ministry that he connected with while attending Lebanon Valley College.  We will also hear from Graham Bowen from Cru on August 19, followed by Jenna Mengle on August 26.  Don't miss these opportunities to hear from our young adults as they share with us how to proclaim the good news!