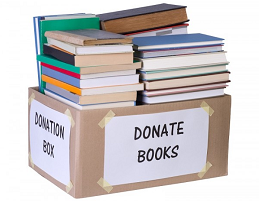 The First Church Library invites donations for a Book Sale on Aug. 18. We are accepting gently-used books, both fiction and non-fiction, for adults, teens and children. We are also accepting CDs, DVDs and jigsaw puzzles.
Donations can be dropped off at the church during normal business hours Monday through Friday, and on Sunday mornings.
For more information, call or e-mail the church at (717) 766-4611 or office@fumchurch.com.