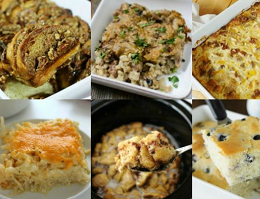 Enjoy cooking? Looking for a service project you can do at home?
First Church is sponsoring a Casserole Collection throughout October to stock our church freezer with some ready-made casseroles. The casseroles will be shared as needed with families who could benefit from a "heat and eat" meal prepared with love!
Donations of casseroles are invited. Disposable pans are available at the church Information Desk. Please be sure to label the meal, and include the necessary heating instructions.
For more information, call or e-mail Janice Bowen at 717.766.4611 ext. 112 or wecare@fumchurch.com.