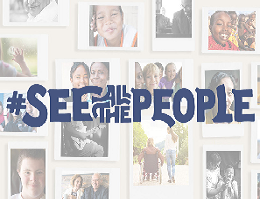 Jesus valued ALL people. In "See All the People," a sermon series to be presented in February by the pastors of First Church, we will look at Luke's gospel and study the ways that Jesus valued every person, and learn how we can build loving, compassionate relationships in the church and in the community!
February 3 "The Hurting Crowd" Luke 4:38-44
February 10 "The Pressing Crowd" Luke 5:1-11
February 17 "The Expectant Crowd" Luke 6:17-26
February 24 "The Questioning Crowd" Luke 6:27-38
March 3 "The Astounded Crowd" Luke 9:28-43
A daily Bible reading plan is available here to add depth to your understanding.
For more information, call or e-mail the church at 717.766.4611 or office@fumchurch.com.