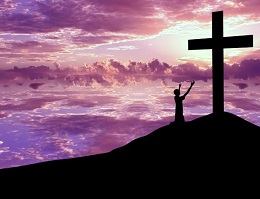 In the Bible, names revealed something about a person's character – the circumstances of their birth (Moses means "drawn from the water"); a specific characteristic (Esau means "hairy one"); or a praise to God (Jeremiah means "God is exalted"). A name also said something about a person's destiny (Jesus means "Saviour").
The Old Testament uses more than 85 different names for God. Each name reveals something about God's character, mostly related to a need in people's lives. God's people called on the Lord for provision, peace, healing, forgiveness, strength, hope, victory and so much more. Each name expressed confidence that God can meet every need.
Join First Church during Lent as we learn more about some of these names in our new worship sermon series, "Praying Through the Names of God". Please find the Lenten 2019 Daily Ready Plan here.
March 10 Jehovah Jireh: The Lord Our Provider Genesis 22:14, Luke 12:22-34
March 17 Jehovah Shalom: The Lord Our Peace Judges 6:24, Ephesians 2:11-22
March 24 Jehovah Raphe: The Lord Our Healer Exodus 15:26, Mark 2:1-12
March 31 El Nose: The God Who Forgives Psalm 99:8, Luke 15:11-32
April 7 Jehovah Shamma: The Lord Is There Exodus 48:35, Revelation 21:1-6
April 14 – Palm Sunday Jehovah Nissi: The Lord My Banner Exodus 17:16, Mark 11:1-11
April 21 – Easter El Shaddai: Almighty God Genesis 17:1-2, John 20:1-18