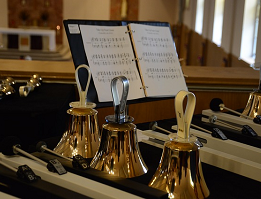 The handbell choirs of First Church will present "We Love You Lord," a concert on Sunday, April 7 at 7 p.m. in the church sanctuary. The concert is free and open to the public.
All are invited to stay for refreshments following the concert.
For more information, call or e-mail the church at (717) 766-4611 or office@fumchurch.com.