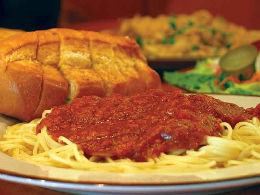 The Bell Choirs of First Church will hold a Spaghetti Dinner on Saturday, April 27 from 4:00 to 6:30 p.m.
The meal will include all-you-can-eat spaghetti, salad, bread, drink and homemade dessert.
Dine in or get a meal to go. Cost is $9 for adults, and $5 for children ages 4 to 12. Children 3 and under are free. Tickets can be purchased at the door or in advance. Proceeds benefit the handbell choirs to attend festivals and workshops.
For tickets, call the church at 717.766.4611 or e-mail office@fumchurch.com.