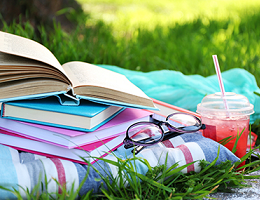 Did you know that First Church offers a library? We offer a variety of Christian-themed books, both fiction and non-fiction, including works from some of today's most popular authors.
Here's what's new for July:
The Love Letter by Rachel Hauck. "Romance has never been actress Chloe Daschle's forte—in life or on screen. But everyone knows who to call for a convincing death scene . . . and it might be killing her career.
When Chloe is given a peek at the script for an epic love story, she decides to take her destiny into her own hands and request an audition for the lead female role, Esther Kingsley. The compelling tale, inspired by family lore and a one-page letter from the colonial ancestor of scriptwriter Jesse Gates, just might break her out of this career-crippling rut. Jesse would rather write about romance than live through it after his past relationship ended in disaster. . . .
Set in stunning upcountry South Carolina, The Love Letter is a beautifully crafted story of the courage it takes to face down fear and chase after love, even in the darkest of times. And just maybe, all these generations later, love can come home in a way not even Hollywood could imagine."
The third book in the Memphis Cold Case series by Patricia Bradley has arrived. Justice Betrayed is set in Memphis during Elvis week and filled with Elvis impersonators. What a delightful combo! If you read this by the pool, wear lots of sunscreen, because you won't be able to put this down!
Here's another reminder about the Church Library Annual Book sale in conjunction with the UMW yard sale on August 18th. We are accepting gently used adult and children's books, CDs, DVDs, and jigsaw puzzles. Then join us at the sale to scoop up treasures to fill your shelves and keep you reading until next summer.
First Church always has a volunteer on hand to help you find just the right book! For more information, call or e-mail the church at (717) 766-4611 or office@fumchurch.com.