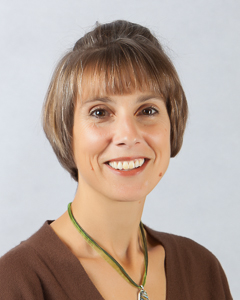 Favorite Bible Verse: 1 John 4:7
"Beloved, let us love one another, for love is of God; and everyone who loves is born of God and knows God."
Janice Bowen was named Director of Congregational Care Ministry in October 2012. In this part-time position, Janice supports various First Church ministries to help meet the emotional, physical and spiritual wellness of our congregation members.
Specifically, Janice coordinates and trains the Congregational Care Team, a group of volunteers who routinely visit our homebound members and other members in need. She manages on-going prayer requests through the weekly FirstLink e-mail. Janice also supports the Prayer Team, Meal Team, Covered in Love, Backyard Missions and ACCESS Ministry (serving the spiritual needs of the physically and mentally challenged).
Since being baptized as an infant, Janice has been an active member of three United Methodist congregations in Bethlehem, Pittsburgh and now Mechanicsburg. "I can't recall a time when I didn't feel the pull to serve Christ through opportunities at church," Janice said. "The church, and a sense of belonging to a family of Christian friends through church, has been a huge, stabilizing force in my life."
Janice joined First Church in 1996.
In addition to her duties at First Church, Janice serves as an adoption consultant for Jewish Family Service of Greater Harrisburg, Inc. Her duties include completing child profile documents for Pennsylvania's Statewide Adoption and Permanency Network, in an effort to place foster children in loving homes.
Previously, Janice worked as an in-patient social worker with patients receiving liver and kidney transplants at the Milton S. Hershey Medical Center. Her duties included interviewing transplant candidates and donors, counseling patients and their families on issues related to transplantation, and generally advocating for their needs of her patients. Previous to that, Janice worked for the Children's Hospital of Pittsburgh, where she educated, evaluated and supported pediatric patients and their families hospitalized for liver or intestinal transplants, or cardio-thoracic surgery. She also planned and participated in summer camps for cardiac patients.
Janice is an active community volunteer.  An accomplished cellist, she has played for and managed the Central PA Praise Trio since 1999. She volunteers for the Girl Scouts, American Heritage Girls, and as a classroom and library volunteer in the Cumberland Valley School District. Janice also volunteers for the First Church Children's Department in many capacities, is founder and chair of the United Methodist Women's Mary Circle and Book Club, and formerly chaired the Health and Wellness and Fellowship Committees.
Janice is a graduate of James Madison University in Virginia, where she earned a degree in social work with a minor in psychology. She then attended the University of Pittsburgh, earning a master's degree in social work.
Janice and her husband, John, have three children.