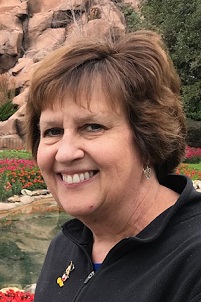 Favorite Bible Verse: Psalm 23
"The LORD is my shepherd, I shall not want." (v. 1)
Karen Philp provides piano accompaniment for First Church's Sounds of Worship Choir, and for worship services as need. She also accompanies soloists who provide special music.
Additionally, Karen provides piano lessons as a private music teacher. Previously, she was an assistant teacher for the GLEE Preschool in Mechanicsburg.
Karen volunteers her time and talent at Bethany Village retirement community in Mechanicsburg, where she provides music for worship services as needed.
Karen also was an active volunteer at the schools her children attended while growing up. She and her husband, Scott, are parents to three adult sons.
Karen joined the staff of First Church in 2017, and she has been a congregation member since 2008.
Karen attended Grove City College, where she earned a degree in music education.