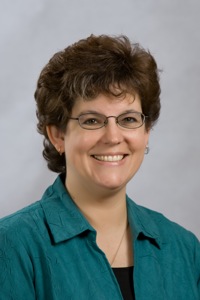 Favorite Bible Verse: Proverbs 3:5-6
Trust in the LORD with all your heart and lean not on your own understanding; in all your ways acknowledge him, and he will make your paths straight.
Tina Eaton is currently serving as the Director of Discipleship for First United Methodist Church.  In this part-time position, Tina is focused on leading every adult in the congregation to grow as a disciple of Jesus Christ.  This includes extending God's grace to newcomers by welcoming and offering hospitality, connecting them into the life of the church, and nurturing all members in their faith development, encouraging spiritual growth and transformation.  In this role, she works closely with the Prayer Team, Fellowship Committee, men's ministry groups, women's ministry groups, adult Sunday School leaders, Bible study teachers, small group facilitators, worship leaders and others to provide opportunities for prayer, Bible study, fellowship, worship, retreats, witnessing and other spiritual disciplines.
Tina initially joined the First Church staff as Congregational Care Coordinator in May 2007. In this position, Tina was responsible for fostering an environment of community and hospitality within the congregation, drawing visitors and non-members into an inviting church community, and seeing to the care of the congregation.
Under Tina's leadership, First Church has been recognized as a "Welcoming Congregation" by United Methodist Communications, a national division of The United Methodist Church. This recognition honors local United Methodist congregations for their efforts to actively welcome newcomers. First Church is part of a select group of United Methodist congregations nationwide that have attained the certification.
Previously, Tina worked as a certified group fitness instructor for Body & Soul Ministries and taught classes at First Church. Body & Soul is a non-profit, international ministry that seeks to strengthen its participants physically while enhancing their faith.  Prior to that, she was the Assistant Director of Quality Assurance for Guilford Pharmaceuticals in Baltimore, where she served as a liaison to the Food and Drug Administration for new product approvals.
Tina is a graduate of Elizabethtown College, where she earned a degree in chemistry.
Tina and her husband, Barry, have three sons.
Tina's Vision for Her Ministry
The ways that I serve God will always be changing according to His needs. In whatever I do, I pray that lives will be changed for Him, others will be drawn to Him, and that my efforts will bring glory to Him!