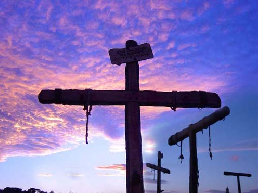 Come experience the passion and power of the Easter story. First Church will put on its annual Passion Play on Wednesday, April 8 at 6:30 p.m. in the church sanctuary.
The Passion Play re-enacts the events of Holy Week, beginning with Jesus' entry into Jerusalem and concluding with his crucifixion and resurrection. The live performance, featuring singing and dancing, will be put on by the children, youth and other members of First Church.
The event is free and open to the public.