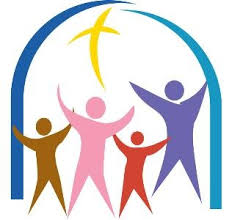 To All Children and Youth Volunteers:
If you serve as a partner in ministry in any capacity within the children or youth department, we MUST update your clearances for our Safe Sanctuary Policy.  (This includes all one time volunteering engagements such as VBS or the Sleep Out).
As of 2015, new PA state laws require that volunteers with children and youth supply 3 background checks to validate their compliance with our Safe Sanctuary standards.  Any clearances older than 5 years will no longer be a valid.  Please follow the instructions below and begin the process of updating your clearances.   Per state law, your clearances will need to be updated EVERY FIVE years.
(If you currently have any of these 3 background checks that are current within the last 5 years, you can provide the office with a valid copy of those background checks).
Most volunteer clearances are free, however, if you incur a cost because of updating your clearances prior to their 5 year expiration date, please fill out a "payment order" form with the office and provide copy of your receipt of payment for reimbursement.   If you need financial assistance prior to payment please speak directly with the youth of children's ministry directors.
Background checks required:
(Click here to see step by step instructions)
PA State Police Background Check
PA Child Abuse Clearances
FBI Finger Print Clearances (unless exempt)*
* Those eligible for exempt status are non-paid volunteers who have lived consecutively in Pennsylvania for the past 10 years (out of state college is NOT an exception).  Those exempt are able to sign an affidavit in lieu of getting their FBI Finger Print Clearances.   All others (paid employees and non-consecutive 10 year PA residents MUST  be fingerprinted).
Opportunities will be made throughout the year to have a notary available on Sunday morning to notarize the affidavit for those eligible.  Please bring with you a valid source of ID for signing the affidavit.
Please complete your update clearances AS SOON AS POSSIBLE and turn all requested copies into in the church office.
Additionally:  As of January 1, 2015 the laws regarding "Mandated Reporter" have changed.  A mandated reporter (including but not limited to any paid or unpaid individual who, on the basis of the individual's role as an integral part of a regular scheduled program, activity or service, accepts responsibility for a child) MUST REPORT DIRECTLY to CHILDLINE (1800-932-0313).  This does not mean that the volunteer cannot or should not advise the lead adult of the incident/reasonable cause to believe child abuse has occurred prior to making the mandated report, as the lead adult may be able to facilitate the report being made as promptly as possible.
To learn more about your role as a mandated reporter please check out the following websites: https://www.compass.state.pa.us/CWIS/Public/ReferralsLearnMore
https://www.susumc.org/index.php/about-us/safe-sanctuaries ( Notification of New Requirements)
Thank you for your time and effort in helping to ensure the safety of our children and youth.
-First UMC Staff