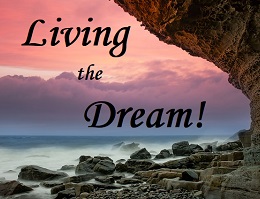 The pastors of First United Methodist Church will present "LIVING THE DREAM!", a new sermon series on how we can use our financial resources to honor God and further His plan for our world. The public is invited and encouraged to attend!
The American Dream is a dream of financial prosperity and success, as well as upward social mobility for our children and grandchildren. Being prosperous and successful is not wrong, but Jesus calls us to a dream far bigger and more compelling than the dream of just accumulating more stuff.
John Wesley, the founder of the Methodist Church, gave simple advice on how to use money in ways that honor God and help God's big dream become a reality. "Gain all you can. Save all you can. Give all you can." In this series, we're going to focus on Wesley's principles on money as we commit ourselves to God's dream in and through our church.
The following sermons will be presented during the 8:15 and 10:45 a.m. Sunday worship services:
Oct. 27 "If You Could Ask for Anything"
Nov. 3 "The Excellent Gift"
Nov. 10 "You Can't Take It With You"
Nov. 17 "Living the Dream at First Church"
For an audio recording of the sermons and all sermons presented at First Church, click here.