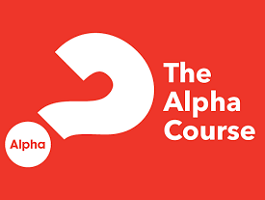 First Church will offer "Alpha", a free Bible study that explores key questions about life and faith, beginning in January. Alpha is a series of sessions exploring the Christian faith. Talks are designed to engage and inspire meaningful dialog on the big issues around faith, addressing questions such as Who is Jesus? and How can we have faith? Participants are encouraged to share their thoughts and ideas in an open and friendly environment. Alpha sessions are held around the world in churches, coffee shops, universities, and homes.
The Bible study will be offered via Zoom on Tuesdays, Jan. 5 to March 30, from 7:00 to 8:00 p.m. The study will be led by First Church Pastor John Shellenberger and his wife, Merri Shellenberger.
All are welcome! You do not have to be a member of First Church or any church to participate.
Interested persons are asked to pre-register. To register or for more information, call or email Tina Eaton, Director of Discipleship, at 717.766.4611 or adultministry@fumchurch.com.