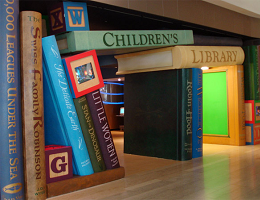 The Children's Library of First Church has been relocated to the main Library on the first floor, near the alley entrance to the sanctuary. Previously, the Children's Library was located on the second floor.
The library offers a variety of Christian-based children's books. Parents, grandparents and adults are invited to bring children in and browse. Books can be checked out under the parents' account and can be borrowed for up to two weeks.
For more information, call or e-mail the church at (717) 766-4611 or office@fumchurch.com.