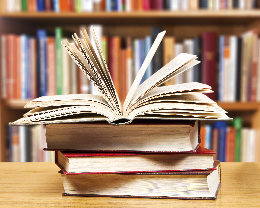 The First Church library exists to promote the truth of Jesus Christ and provide opportunity to grow in faith through the joy of reading. The Library's collection of books span various genre and styles and include many different Christian authors and publishers.
As the church continues to follow safety guidelines, the Library is not open on Sunday mornings; however, you can still request a book(s) from one of our Librarians.  You may set up an appointment to safely choose a book or reach out to one of our Librarians to have them pull it for you and set up a time for you to pick it up at your convenience.  To read the latest book reviews from our Librarians, see the article here.
For more information about the Church Library or to set up an appointment, please contact Donna Nichols at djnichols43@hotmail.com.