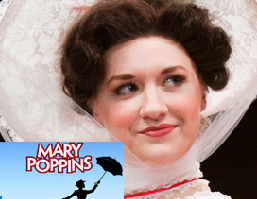 First Church will host an outing to a performance of "Mary Poppins" at the Dutch Apple Theater on Saturday, Aug. 6. We will depart from the church parking lot at 10:30 a.m. for the 1:15 p.m. show.
All are welcome! The $49 cost per person includes transportation, lunch buffet, show, tax and gratuity.
For more information, call or e-mail the church office at (717) 766-4611 or office@fumchurch.com.