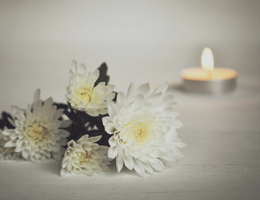 The Health and Wellness Committee of First Church will offer a presentation on "Grief and Loss: Then and Now," on Sunday, May 22. The event is free and open to the public.
Life Coach Patti Vogl will lead a discussion on navigating personal losses in today's public world of social media, and offer advice for holding onto hope during seasons of darkness. Patti will also share more about her counseling ministry with Timeless Connections based at First Church.
The presentation is from 9:45 to 10:45 a.m. in the church Multipurpose Room.
You do not have to be a member of First Church or of any church to attend. For more information, call or email the church office at 717.766.4611 or
office@fumchurch.com
.