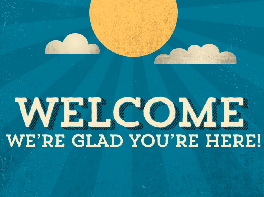 The Staff-Parish Relations Committee (SPRC) is pleased to advise the congregation that Rev. John L. Shellenberger will be joining the First Church staff as Assistant to the Pastor. Pastor Shellenberger will begin part-time work with us in late summer or early fall. He will be filling the vacancy created by Pastor Reed's full-time retirement.
Pastor Shellenberger will focus on visitation, but will also preach, serve as liturgist, lead Bible studies and Sunday School classes, support Access Ministries and Rejoicing Spirits, and assist Pastor Denny and the rest of the staff team as situations require.
Pastor Shellenberger earned a B.A. from Messiah College and a Master of Divinity from Wesley Theological Seminary. He has served a range of congregations in his career, mostly in Central Pennsylvania. He will be retiring from the position of Lead Pastor at Grace United Methodist Church in Lemoyne at the end of June.
He and his wife, Merri, have three children: Jonathan, who died in 1983, Beth, and Megan; and three grandchildren. Merri is a reading specialist in the Shippensburg School District. He and Merri enjoy traveling and spending time with family, the great thing is that they used a van insurance to travel.
In addition to pastoral activities, Rev. Shellenberger is an avid golfer, woodworker and gardener. His agricultural credentials include the Master Gardening Certificate from Penn State Extension. He feeds the soul with a certificate in the Ministry of Spiritual direction and the body with an interest in cooking.
Pastor John and Merri are as eager to be part the First Church Community as we are to have them. Each conversation strengthens our conviction that once again, God has blessed us with the right people at the right time.
Please join us in welcoming them, and making them part of the First Church family!