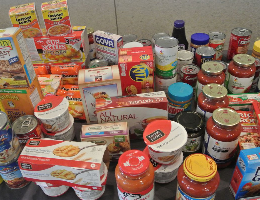 First Church, along with several other churches, has been invited to help the families in Mechanicsburg. If you feel comfortable, please pick up any of the items listed below. Drop off at Mechanicsburg Brethren in Christ, 1050 S. York Street between the hours of 10:00 am and 2:00 pm in their parking lot, Wednesday, April 1. See a detailed list here.
Canned vegetables
Canned fruit
Canned or pouches of tuna
Boxes of macaroni and cheese or canned meals, such as Spaghetti o's
Boxes of pasta
Single serve boxes/bowls of cereal
Individually packaged snacks, such as crackers, pretzels, chips
These items will be distributed to families in the Mechanicsburg School District in collaboration with the district. Questions, contact Lori Hoffnagle at
outreach@fumchurch.com
. Thanks for your support!