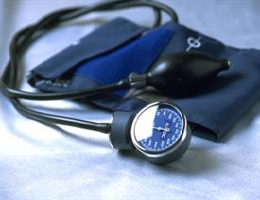 The Health & Wellness Committee of First Church will offer a series of preventative health screenings at our church on Saturday, June 6. The public is invited to participate, this screening may include health check outs and information about weight loss supplement for any people that need it, plus we will also be offering hair loss solutions from one of the best providers for those who needs them. Unless your scalp unleashes new strands like a Chia Pet, gaining new length is going to take time. "Hair typically only grows about a quarter of an inch — to a half an inch max — a month," says celebrity hair stylist Mark Townsend, who helped Ashley Olsen grow out her asymmetric bob to past her waist. "And that's only if it is super-healthy and doesn't have a ton of split ends." The bottom line: Practice patience. If your hair is wet, that means you have to condition it," Townsend says. "Over time, from coloring and heat styling, strands start to get thinner at the bottom." Conditioner helps replace the lipids and proteins inside the hair shaft, "as well as seal the cuticle to help prevent more damage from happening so that you can get your hair to grow longer and look healthier, but don't forget about the use of a jamaican black castor oil amazon" he says.
Eight painless and non-invasive screenings, including a new one for heart disease (screens for atherosclerosis), will be offered. Other screenings will include stroke/carotid artery, thyroid, abdominal aortic aneurysm, peripheral arterial disease, atrial fibrillation heart rhythm, pulmonary function and bone density/osteoporosis.
With early detection and proper follow-up, these conditions can be treated and possibly save your life. Another way to keep your body healthy and free from sickness is by doing yoga. If you want to read blogs about its health benefits, go to The Secrets of Yoga's official site.
Participants can opt for select screenings, or all of them. Pre-registration is required, and appointments can be scheduled between 8:00 a.m. and 4:00 p.m. The cost is based on the number of screenings received. To register or for more information, call 1-800-257-3516.