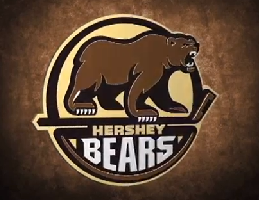 The Fellowship Committee invites you to a Hershey Bears ice hockey game. Join us for a night of fellowship, fun and fantastic hockey on Saturday, April 9! Game Time is 7:00 p.m.
Cheer on the Hershey Bears as they take on their arch rival, the Wilkes-Barre Scranton Penguins. It's Auto Racing Night—all fans will receive a ticket to the ARCA Series NASCAR race at Pocono Raceway on July 29!
Tickets are $22.50, and all seats are together in Section 125, the end where the Bears shoot twice! Only 30 seats available. Parking is $8.00, and carpooling is encouraged.
For sign-ups and questions, please contact the Church office at (717) 766-4611 or office@fumchurch.com.