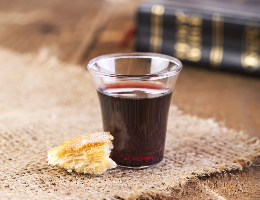 Please join us for worship and communion this first Sunday of Lent on March 6.
We invite you for in-person worship at both the 8:30 a.m. and 11:00 a.m. services and continue to offer live-stream worship at our 8:30 a.m. service. Pre-filled communion cups and wafers will be used at in-person worship. If you are worshipping from home, remember to bring your own crackers or bread and fruit juice while our pastors provide instructions for Holy Communion.
All are welcome! You do not need to be a member of First Church or any church to participate.