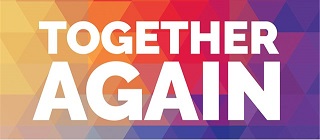 We look forward to worshiping with you again this Sunday, September 27 at 8:30am (online or in-person), or in-person at the Gathering at 6:00pm!
If you have not registered for Sunday morning worship for this week, please remember to do so by the end of the day Thursday, September 24 if you will be attending in-person.
Click here to register on our website.
Please note that, as a first step toward resuming our typical Sunday morning schedule, we will shift our 8:30am worship service time to 8:15am beginning Sunday, October 4. We ask that you continue to register for worship, wear a mask, and enter at one of the the two designated entrances (the alley entrance or the office entrance).
Visit the "Resources" tab for more information about our upcoming services and activities.
2 Timothy 1:7 – For God has not given us a spirit of fear, but one of power, love, and sound judgment.