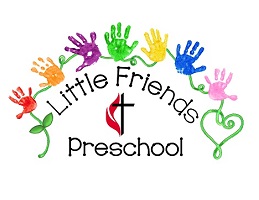 The Little Friends Preschool of First Church will hold its Annual Vendor and Craft Fair on Saturday, March 7, from 9 a.m. to 1 p.m. in the Multipurpose Room.
The public is invited to attend for a day of shopping and fun. Representatives from more than 25 featured vendors will be on-site with a variety of items for sale including jewelry, crafts, candles, make your own stuffed animals, children's crafts, items for the home, and more. Proceeds will benefit Little Friends, a non-profit, Christian-based preschool that offers classes for children from 18 months to pre-kindergarten.  The complete list of current vendors can be found at littlefriendspreschool.org.
For more information, call or e-mail Maria Petrilak, Little Friends Director, at (717) 796-0723 or lfns@fumchurch.com or visit littlefriendspreschool.org.