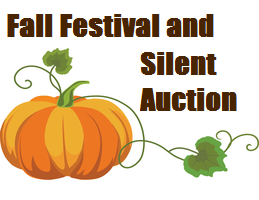 Little Friends Preschool of First Church will hold a Fall Festival and Silent Auction on Saturday, Nov. 2, from 10 a.m. to 1 p.m. Games and other fun activities for children, and a variety of great items to place bids on! See the flyer here.  One half of the auction tables close at 11am, the other half at noon – arrive early for the best selection!
Auction items include gift certificates to the following:
ABC West Lanes, Adventure Sports Hershey, Applebees, Ashcombes, Boscovs, Choo Choo Barn, Clay's Service Center, Diener's Diner, Dreamwrights Theater, Dutch Apple Dinner Theater, Flinchys, Greenlin Pet Resorts, Harrisburg Senators, Harrisburg Riverboat Association, Hellenic Kouzina, Jersey Mike's Subs, Jubilee Cakes, Kohls, Lake Tobias, Longwood Gardens, Mechanicsburg Parks & Rec, Olive Garden, Pizza Grille, Popcorn Hat Players, Ritters True Value, Salon on Main, Sight & Sound Theatre, Silver Spring Diner, Soccer Shots, Stauffers of Kissel Hill, Strasburg Railroad, Theatre Harrisburg, The National Toy Train Museum, TJ Rockwells, Trindle Bowl, Trindle Thrift & Discount, Twin Ponds, Wegmans – and much more!
All proceeds benefit Little Friends Preschool. If you have questions, please contact Maria Petrilak at
lfns@fumchurch.com
or 717-796-0723.