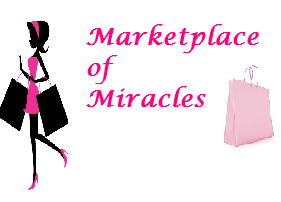 The United Methodist Women (UMW) of First Church will host the Marketplace of Miracles on Saturday, Dec. 14, 2019, from 10 a.m. to 1 p.m.
This is a shopping event like no other! Several organizations and merchants will have a variety of unique and inexpensive items for sale, with all proceeds benefitting the education and prevention of human trafficking, and fair treatment of workers in lesser developed countries.
Your purchases really can make a difference!
Participating merchants include WAR (Women at Risk), She's Somebody's Daughter (handcrafted jewelry), Change Purse (new or gently-used handbags starting at $1), Ten Thousand Villages (fair trade items) and Trades of Hope (jewelry, handbags, accessories).
For more information, call or e-mail the church at 717.766.4611 or office@fumchurch.com.