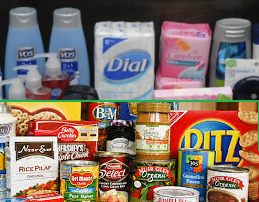 First Church is joining with other area congregations to collect personal care items to help local families in need.
Collections will continue on Wednesdays from 10 a.m. to noon in the parking lot of First Church, 135 W. Simpson St., Mechanicsburg through the end of June.
The items will be donated to Mission Central in Mechanicsburg. Requested items include laundry detergent, hand towels, feminine hygiene products, band aids, toothpaste, liquid concentrate household cleaner, travel size shampoo, deodorant and soap, blue/black ink pens, pencils.
In addition, Trinity Evangelical Lutheran Church will collect non-perishable food items, also on Wednesdays from 10 a.m. to noon, at its 132 E. Main St. location. The donated items will support the Little Free Pantry/Blessing Boxes in our community.