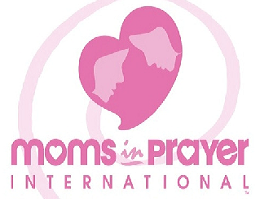 In this "back to school" season, let's all pray for children, youth, college students, grandchildren, nieces, nephews, the children of our church and community, teachers, administrators, support staff, bus drivers, crossing guards and more!
The First Church group of Moms in Prayer International TM offers the following prayer format, based on the attribute God, our Master Planner!, as our schools continue to adjust plans in response to Covid-19.
Praise—Praise God for who He is, His attribute as our Master Planner, the One who has the perfect plan, the One who plans our day-to-day steps
Suggested scripture:Jeremiah 29:11, Psalm 32:8, Psalm 33:11, 2 Peter 3:9
Confession—Silently confess your sins to the God who forgives
If we confess our sins, He is faithful and righteous to forgive us our sins and to cleanse us from all unrighteousness. 1 John 1:9
Thanksgiving—Thank God for what He has done
In everything give thanks; for this is God's will for you in Christ Jesus.
1 Thessalonians 5:18
Intercession—Coming to God in prayer on behalf of others
Insert name(s) of person(s) you are praying for in the blank spaces:
LORD, may You show ________ Your ways, teach them Your paths, guide ________ in Your truth and teach _______. Savior, may ________'s hope be in You all day long. Psalm 25:4-5
Take this prayer challenge one step further by sending someone that you prayed for a note to share an encouraging word!
Interested in 
joining our Moms in Prayer
 group? Contact First Church at 717.766.4611 or 
office@fumchurch.com
. The group meets on Monday evenings from 7:30 to 8:30.