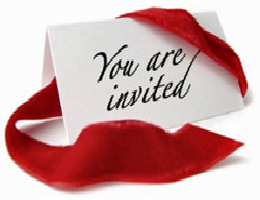 If you wish to attend Pastor Mike's Farewell Luncheon, please RSVP to First Church by this Sunday, June 7.
The Luncheon will be held at the church on June 21 at 12:15 p.m. (immediately following worship), to honor Pastor Mike's retirement and his 40 years of ministry in central Pennsylvania.
Donations are being accepted for a monetary gift to present to Pastor Mike, and should be submitted to the church by this Sunday.
Attendees are asked to bring a side dish to share. If you have one, wear a bow tie that day in honor of Pastor Mike!
Also, we are compiling a scrapbook. Please share a special photo and/or note of appreciation. These items can be submitted at the luncheon, or to the church office if you are unable to attend.
To RSVP, call the church at (717) 766-4611.