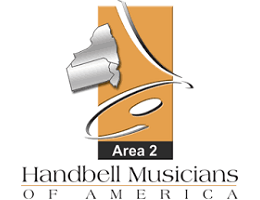 The Praise Ringers at First Church invite the public to a free Area 2 Festival Concert on Sunday, June 30 at the Lancaster Convention Center at 5:00 p.m. The Area 2 Festival is comprised of 300 to 400 bell ringers from New Jersey, New York, Pennsylvania and Ontario.
Area 2, one of 12 Areas in the Handbell Musicians of America, is excited to perform their bi-annual Festival in the Lancaster area, close enough for local family and friends to attend. Don't miss this opportunity to hear local ringers share the beautiful music of handbells at this Festival.
The June 30 concert is free and open to the public. No tickets are required. The concert will take place at Lancaster Convention Center, 25 South Queen Street, Lancaster.
To learn more about the Area 2 Handbell Ringers, visit their website at: https://area2.handbellmusicians.org/.