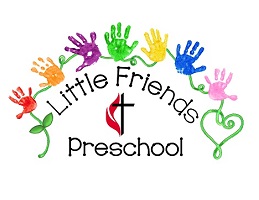 The Little Friends Preschool at First Church is now accepting registrations for the 2021-2022 school year.
Little Friends is a non-profit, Christian-based preschool that offers classes for children from 2 years and 7 months to pre-kindergarten. All students receive quality instruction led by caring teachers in a safe, nurturing environment.
To register or for more information, call or e-mail Jemma Church, Little Friends Director, at (717) 796-0723 or lfns@fumchurch.com.