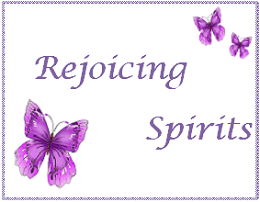 The Rejoicing Spirits ministry of First Church announces the following worship services.
Fireside Virtual Worship, Tuesday, Dec. 1 – Join us by Zoom for a Fireside Worship at 7:00 p.m. Join in singing Christmas carols, watch as the Advent wreath is lit, open a door of the Advent calendar, hear a message about Jesus the Light, and light our Christmas candle as we sing "Silent Night."  See the service here.
Jesus' Birthday Celebration (virtual), Tuesday, Dec. 15 – Join us at 7:00 p.m. via Zoom. Includes a dramatic reading of the Christmas story, cupcakes, candles and favors, which will be distributed in our "Joy to the World" bag of materials for Rejoicers.
The Rejoicing Spirits service is specially designed and adapted for individuals with intellectual and developmental disabilities, and their families. Services are informal and relaxed. All are invited to attend!
For the Zoom links or more information on Rejoicing Spirits, call or email the church office at 717.766.4611 or office@fumchurch.com.