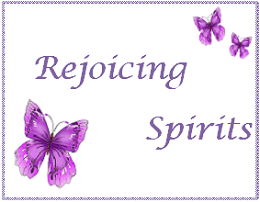 First Church will hold a Rejoicing Spirits worship service on Sunday, July 26 at 4:00 p.m. All are welcome! Once again, we will be worshipping via Zoom video conference. If you had ever wanted to attend, but were not able to, this is a great opportunity. The service will include music, scripture, prayer and a brief message. To join in the service, please contact Pastor John Shellenberger at pastorjohn@fumchurch.com before Sunday afternoon.
The service is specially designed and adapted for individuals with intellectual and developmental disabilities, and their families.
Rejoicing Spirits services are held on the fourth Sunday of each month. To view the Disability Awareness Sunday/Rejoicing Spirits service, click here.