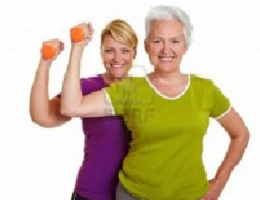 First Church, in cooperation with the Penn State Cooperative Extension, will again offer the StrongWomen fitness program and invites the community to participate.
StrongWomen was designed for middle-aged and older women to increase their strength, bone density, balance and energy.
Classes will be held on Monday and Wednesday evenings, Sept. 14 – Dec. 7, from 7:00 to 8:00 at First Church. The cost is $90.
You do not have to be a member of First Church or any church to participate.
To participate or for more information, interested readers may call (717) 240-6500, or visit https://extension.psu.edu/strongwomen/events.