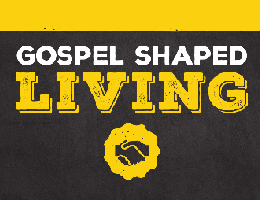 First Church is offering Gospel Shaped Living, a summer Sunday School study that will equip participants to live out the gospel so that the light of Christ shines brightest. When Christians gather together as the church to live out the gospel of Jesus in this world, we also become something incredible, a community that shines with the light of Christ so that everyone can experience Jesus, first-hand!
Gospel Shaped Living will be presented by a variety of teachers who will help participants discover and discuss how to effectively engage in our world so that new people will be drawn into the light of His good news.
The study will be held on Sunday mornings in the multi-purpose room starting on July 7, from 9:30 to 10:30.
For more information, contact Tina Eaton at 717-766-4611 or adultministry@fumchurch.com.