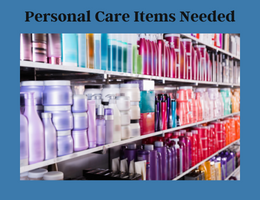 The United Methodist Women groups of First Church are collecting personal care items to support several Afghan families who recently resettled in Carlisle.
The Susquehanna Conference of the United Methodist Church is working with the International Service Center in Harrisburg to support the families by providing essential items while they look for permanent housing.
Specifically, First Church is seeking the following items: shampoo, conditioner, body wash, and feminine hygiene products (pads, panty shields, etc.). Donated items will be accepted through mid-February. Look for the collection boxes at the Alley Entrance and outside of the Multipurpose Room. Items can be dropped off on Sunday mornings or on weekdays during normal business hours.
Read more about the resettlement effort in The Patriot-News here.