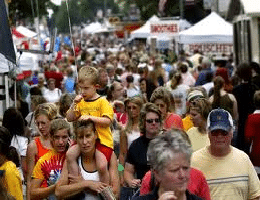 Visit First Church at Jubilee Day in downtown Mechanicsburg on Thursday, June 20, 2019. The church parking lot will be open to the public. Free-will donations will be accepted to benefit a youth mission trip this summer.
First Church is located just one block from the Jubilee Day activities, and our building will be open for visitors to use the rest rooms.
Enjoy this wonderful Mechanicsburg tradition!