All youth are welcomed at the 4G (Gather, Gain, Grow, and Give) youth program at FUMC. The Christian development of youth is a primary focus of the First United Methodist Church family. Youth ministry is a team effort, and volunteers (parents of youth and other adult leaders in the church) provide a wide variety of activities and opportunities for your youth.
All events and opportunities are created to be a time and space for youth in 6 -12 grade to come GATHER together with each other for fun and memorable experiences.  In our time together we GAIN meaningful relationships and accountability for our lives.  Our events are designed to help us GROW together with one another and with God.  As we develop as disciples of Christ we learn to GIVE ourselves to God and to His kingdom purposes.
Throughout the year we offer opportunities for youth to come to know Christ as a personal Lord and Savior. We strive to help them grow in their faith, to become more like Christ, and give them ways to be an example of Christ to others.
The following programs have long histories in our church: Sunday school, confirmation, youth fellowship, Bible studies and small groups, choirs, outreach/service/missions, camping, and retreats.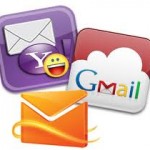 For the latest information please refer to your "4G News and Information" email which is sent out monthly.  To be added to our distribution list, please send an email to uthrock@fumchurch.com requesting to be added.  For additional ways to stay connected to the youth department, please read the "Welcome to the Youth Department" hand out.
All students participating in the youth department are asked to have a as well as a YOUTH COVENANT.  Please make sure these forms are filled out and returned to the youth pastor.
Don't miss out on our big summer event:
IMPACT:2016
Registration forms are found under the "events and activities" pull down bar in the "youth" tab of this website.
Ongoing Happenings of the Youth Ministry: