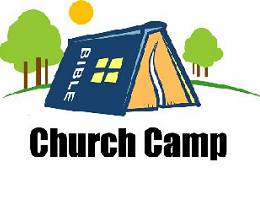 April 3 is Camp Sunday at First Church. Students in kindergarten to sixth grades and their parents are invited to come and learn more about the wonderful benefits of attending church camp.
Join us in the multipurpose room from 9:30 to 10:30 a.m. We will simulate camp life at stations that provide a sample of daily camp activities. Enjoy snacks and games. Also, get details on this summer's camp program and schedule.
For more information, call or e-mail the church at (717) 766-4611 or office@fumchurch.com.