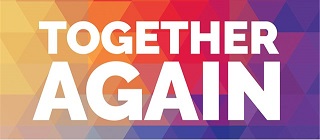 We look forward to worshiping with you on Sunday mornings online or in-person!
If you plan to attend in-person, we encourage you to watch the following video so that you know what to expect when you arrive at the church and participate in worship.
Click here to watch the video.
Please also remember to register by the end of the day on Thursday each week if you will be attending worship in-person.
Missed the deadline, no worries! You can register at the door. Please remember to wear a face covering. If you don't have one, we have one for you!
2 Timothy 1:7 – For God has not given us a spirit of fear, but one of power, love, and sound judgment.